California leader says fires are 'new normal'
Source: www.chinadaily.com.cn : 2022-06-14 06:33:48 :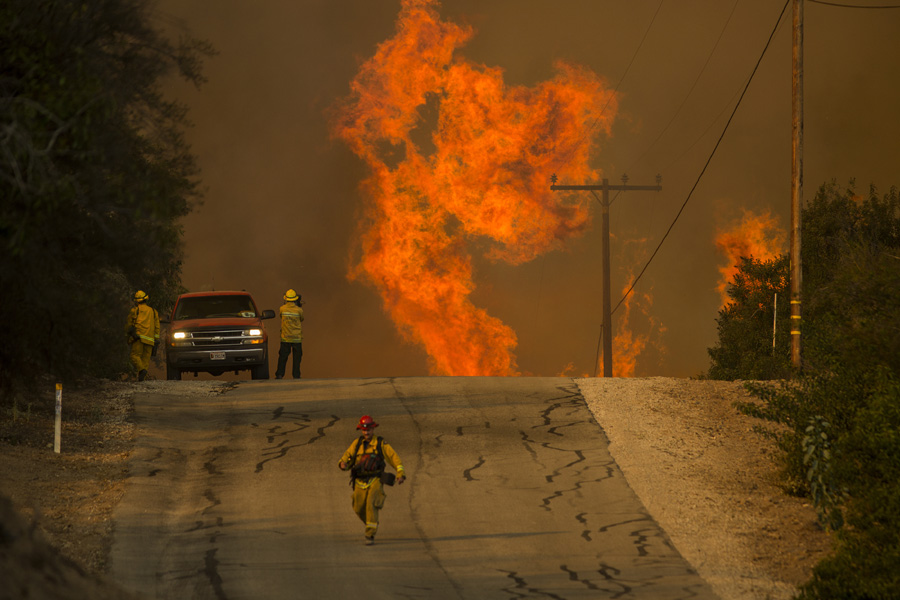 LOS ANGELES – California"s Governor Jerry Brown said that climate change has pushed weather to the most extreme, and the US western state must better prepare for a constant threat of wildfire which is a "new normal".
Brown made the remarks at a press conference after he visited victims of a massive wild fire in Ventura county, 110 kilometers northwest of Los Angeles.
According to released statistics, six massive wild fires, burning from Santa Barbara county to San Diego county, had consumed more than 708.2 square kilometers last week and destroyed 793 structures.
Brown said that the unusually forceful and sustained Santa Ana winds and a hot, dry fire season extending into Christmas in Southern California, have led to the widespread and devastating fires.
The Santa Ana winds are strong, extremely dry downslope winds that originate inland and affect coastal Southern California in fall and winter. It was known as "devil winds" for propagating regional wildfires.
Fanned by Santa Ana winds which suddenly started last Monday, six wildfires ranging in Santa Barbara, Ventura, Los Angeles and San Diego county forced the governor to declare a state of emergency five days ago.
Brown said he expects the "new normal" caused by the changing climate would exacerbate other problems, including California's long history of severe droughts.
He said he plans to spend the next few months to draw a big plan in order to mitigate the effects of climate change.
"We're facing a new reality in this state." said Brown. "We have to have the resources to combat the fires and we have to also invest in managing vegetation and forests, and all the ways we dwell in this very wonderful place, but a place that's getting hotter."
He urged the state to pull together to address the issue and criticized Washington's response to climate change.
"It's a time to do more, not less." Brown said. "Fires, floods and earthquakes don't go away."
Xinhua
Read the original article on Here!